Flick the cap so product is collected in the body of the shot & snap off the cap
Apply using the 'invigorating' scissor massage technique.
PLUMPING MASSAGE TECHNIQUE


Try this effective facial massage technique to stimulate

your skin and help boost those plumping results!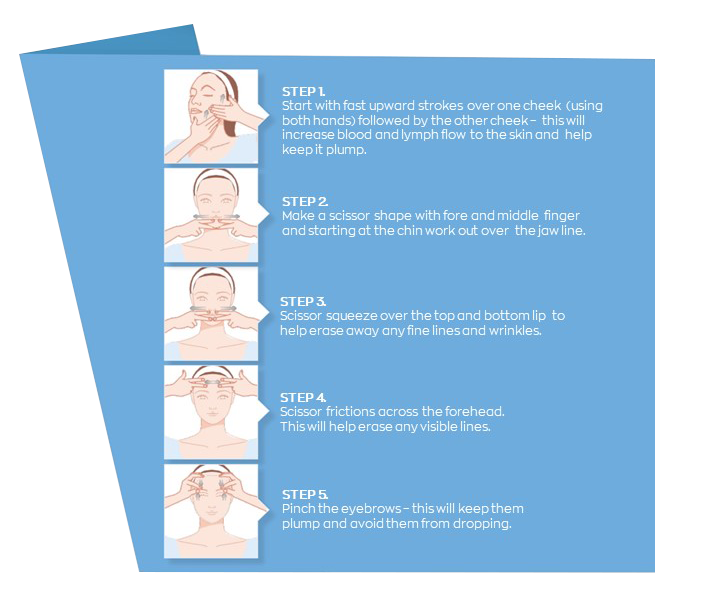 Allow to absorb completely and follow with your normal skincare routine. Apply after cleansing and before your moisturising regime morning or night.
2 WAYS TO USE
LOVE THEM!

When your skin is looking tired and dull or when you need a revitalising

boost, Plumping Skin Shots are a must. Perfect for that special occasion, or when skin needs some extra care.
CANT LIVE WITHOUT THEM!

Maintain great skin and use once a month as part of your skincare regime

to keep collagen levels boosted, and skin looking plump and firm.