What is the cost for shipping within Malaysia & Singapore?
Avon offers FREE delivery for Malaysia who purchases over RM100.00 (nett). Shipping charges for orders less than RM100.00 is as per below:
-
Nationwide courier (West Malaysia):
RM7.00
-
Pos Malaysia courier (East Malaysia):
RM12.00
How long does it take for my parcel to reach me?
Your parcel will reach you around 3 - 5 working days. We post all orders made before 1PM, Monday - Friday on the same day via Nationwide and Pos Malaysia. Remote areas may take longer time to arrive. Orders made on Friday, after 1PM will only be shipped on Monday. If you do not receive your within 3 - 7 working days, please contact our customer service department to track your order.
Estimated delivery time to West Malaysia is 3 to 5 working days
Estimated delivery time to East Malaysia is 5 to 7 working days
Estimated delivery time to Singapore is 5 to 7 working days
How do I track my order?
You can check your tracking number based on invoice:
- Go to 'My Order'
- Choose 'Posted Invoice Details' and click search. View details for the invoice you wish to check for tracking number.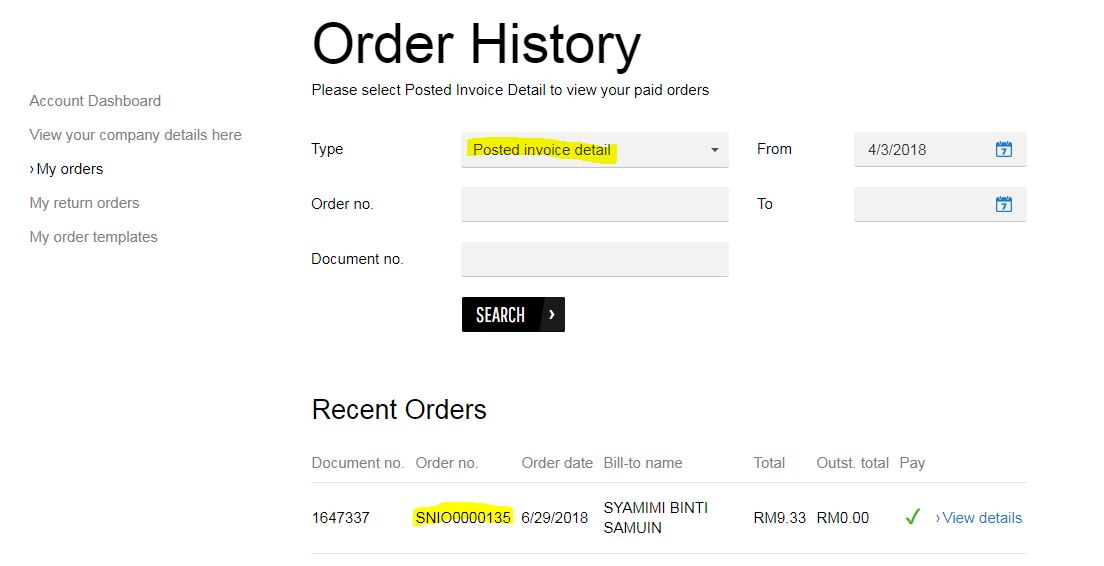 - Your tracking number is updated on your invoice detail page as soon as your parcel is ready to be shipped out.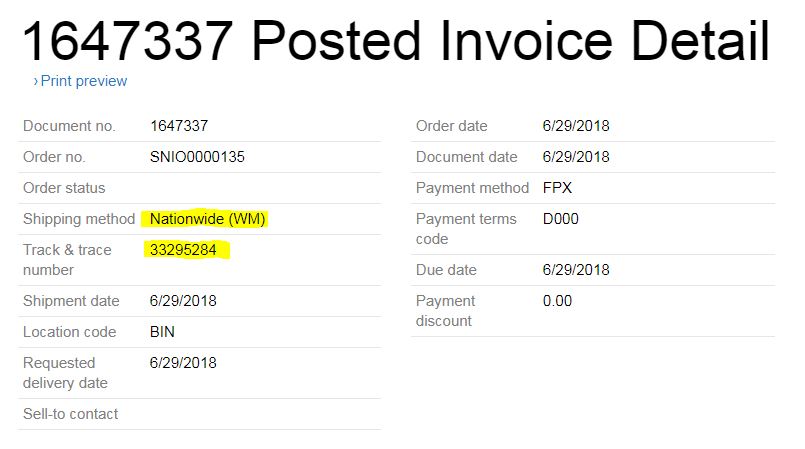 - Please track your order here:
Nationwide: http://www.nationwide2u.com/v2/care_track.cfm
Pos Malaysia: https://www.pos.com.my/postal-services/quick-access/?track-trace
Can I make an order for my customers and get it sent to their address?
Yes, you can. Please choose temporary delivery address during checkout and fill in your preferred address.
Terms and conditions
- Estimated delivery time to East and West Malaysia is 3 - 7 working days.
- Avon Malaysia uses Nationwide courier for West Malaysia and Pos Malaysia for East Malaysia.
- Expect delays during festive periods and sales promotion period.
- We do not accept order cancelations upon despatch of your order.