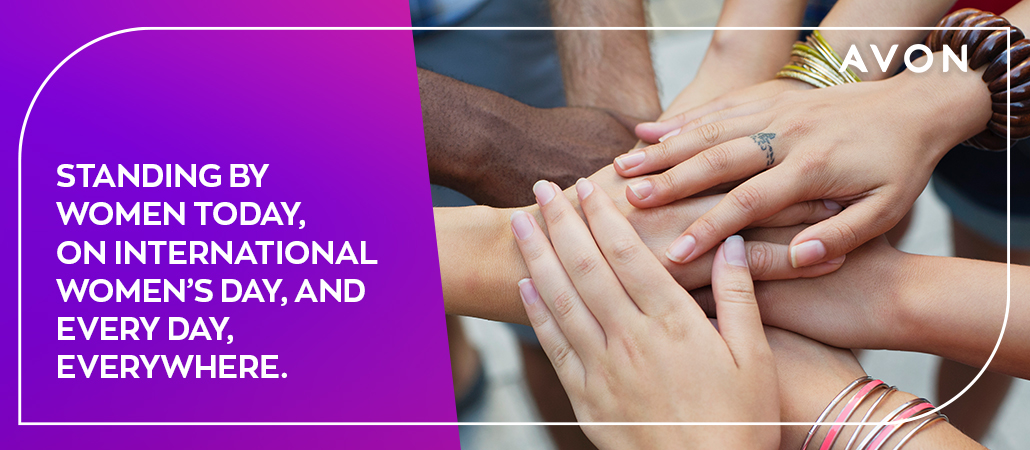 THIS INTERNATIONAL WOMEN'S DAY, JOIN US IN SUPPORTING WOMEN AROUND THE GLOBE
For 135 years, Avon has stood for women and stood by women. We believe that women deserve to live safe and healthy lives and we stand against violence in any form. Today, every day, everywhere.
March 8 is a moment to voice the possibilities and opportunities ahead for women, and hope for a world that is more unified, more equal and more just.
Women are proven to have capabilities that differentiate excellent leaders from average ones: resilience, communicating powerfully and prolifically, building relationships and seeking consensus. These attributes are especially valuable in times of conflict. This International Women's Day highlights the importance of continuing the fight for gender equality at all levels.