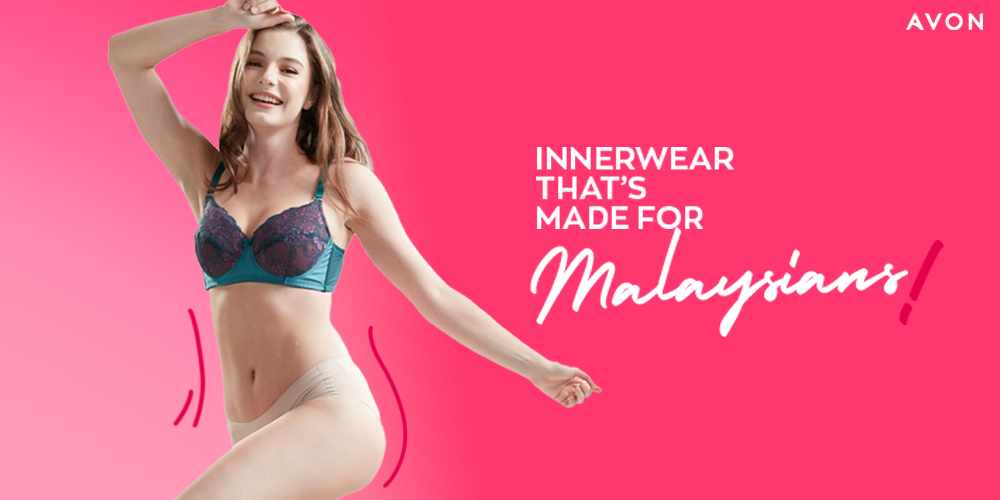 It's time to change your innerwear with Malaysia's favourite brand, Avon Intimates! With more than 30 years of innerwear heritage, Avon has given the ultimate comfort to all women in Malaysia and beyond.
It's all in the design. U-back wings ensure that the straps stay comfortable on your shoulder without slipping down. You get the choice of normal to thicker and wider straps, which add support so you can go about your day without worries. For a bit of fun and versatility, there is also convertible straps that can be worn in 5 different ways: traditional, halter, cross-back, one-shoulder and strapless.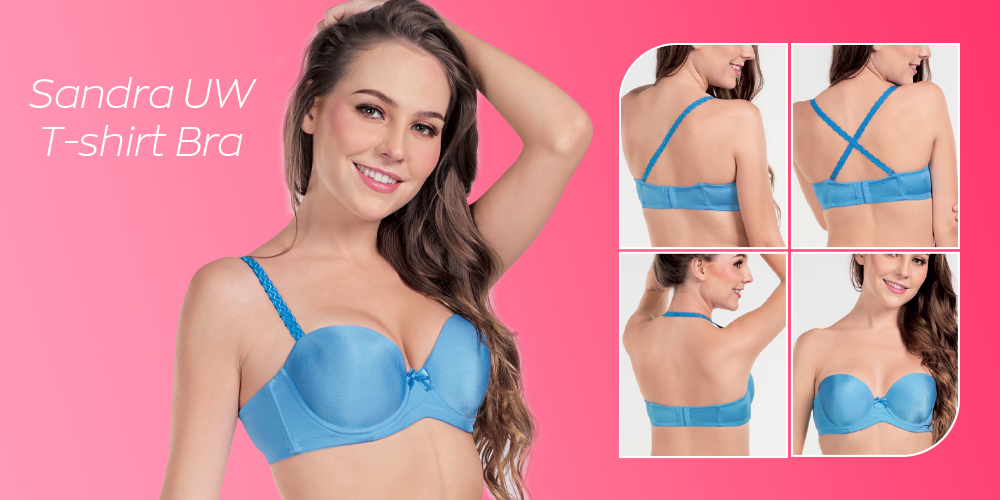 Ready for superb support? The wide side and back wings are designed to hide any bulges, giving you a smooth and flattering look.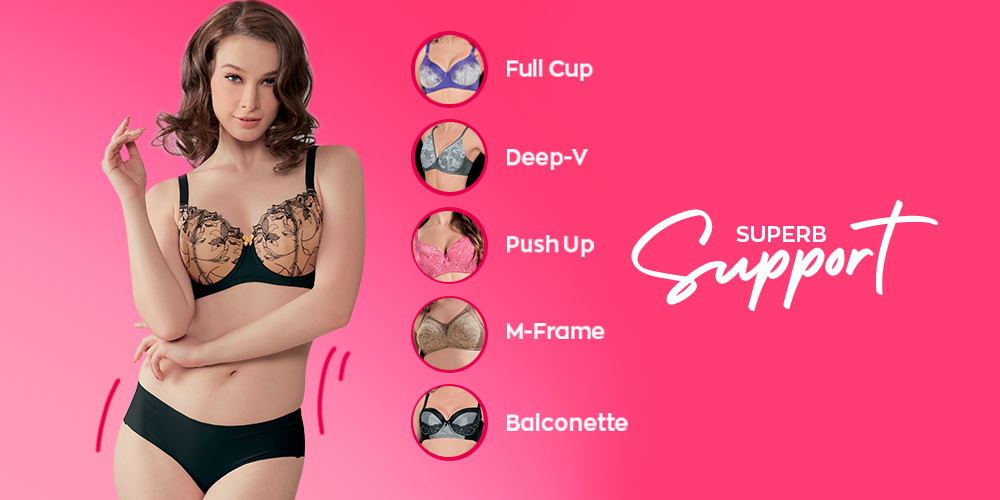 There are also a variety of cups to suit your shape:
Full breasts: Full cup or T-shirt bra with underwire provides full coverage and shaping.
Small breasts: Push-up, demi-cup or wireless bra for natural shaping.
Wide-set breasts: Balconette or semi-cup bra with side boning to bring the breast closer together.
Far-apart breasts: Plunge or push-up bra to bring the breasts together.
Bell-shaped breasts: Full cup with wide side panels and full coverage to provide support and shaping.
Tear-drop breasts: Balconette, demi-cup or push-up bra to enhance the natural shape of the breast.
Breastfeeding mothers: Nursing bra provide easy access to the breast and provide extra support and comfort during breastfeeding.
Let's not forget about style! Our bras come in a range of beautiful colours, materials and designs, ensuring there's a perfect bra to match your mood and outfit. Whether you want something sexy or comfortable, there's a bra for everyone.
Plus, we've got something special for our curvy ladies. Our Shape makers Plus is coming in March. How exciting is that!
Don't wait any longer. Upgrade your lingerie collection with Avon and experience the difference for yourself.