How do I buy from online?
1) You can search for the product name and add to cart.
2) You can browse our physical brochure or e-brochure and order via Quick Ordering Form.
3) IMPORTANCE NOTICE *While stocks lasts apply to all products, offers & campaigns. Avon reserves the right to replace GWP item with another gift of the same value without prior notification.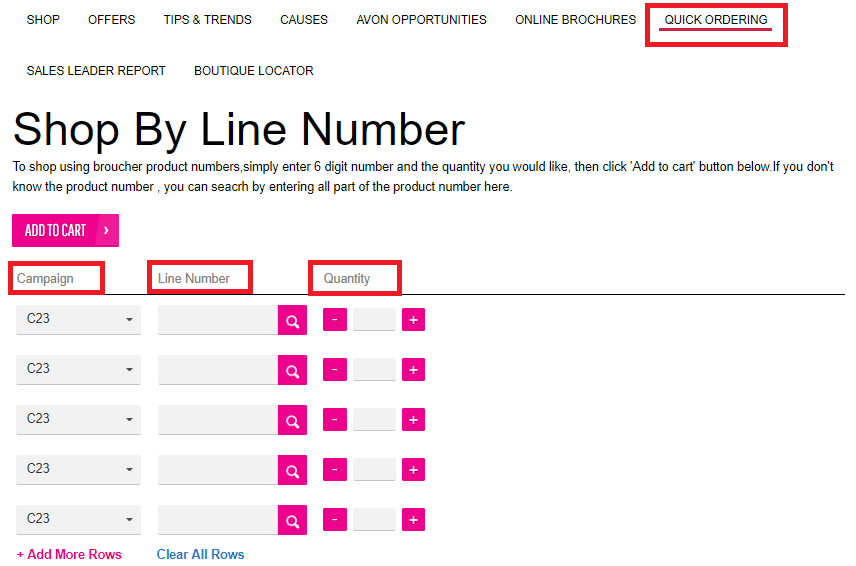 Example of line numbers: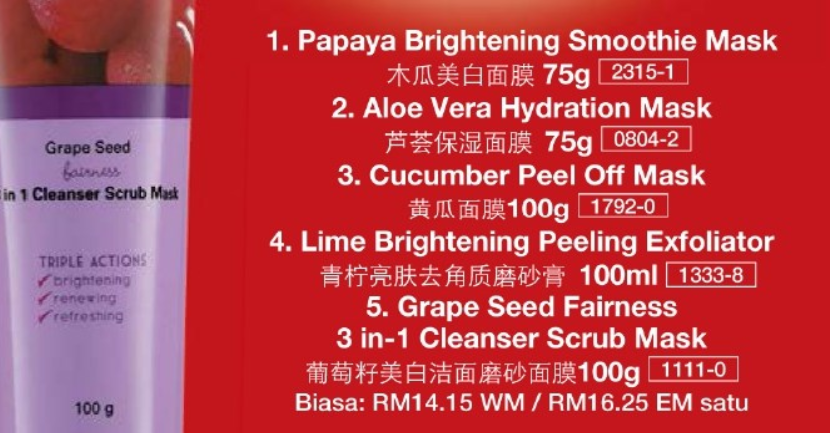 What payment method can I use?
You can pay using:
- FPX Online Banking Service (active)
- Credit Card Visa / Mastercard (coming soon 2019)
- Maybank2U
Is my online purchase counted for incentive programs?
Yes. Your online purchase is directly linked to our system. However, please double check with your Zone Manager or send us an inquiry at avoncare.my@avon.com to confirm on any programmes eligibility online.
Where can I find the latest offers?
All current offers are available online. Please view our offers at e-brochure page
HERE
.
Can I cancel order that I have paid for?
No, you cannot cancel paid orders. Please make sure that you have the correct items and prices before you proceed to pay.
I want to update my personal details in my account. What can I do?
Please email your request to avoncare.my@avon.com with the information you would like to update.
I am getting an error on the website. What can I do?
Please email avoncare.my@avon.com with the url of the page that you receive error and a brief description of the issue.
Example
URL: https://shop.avon.my/shop/basket
Description: I receive an error when I click Checkout
How do I track my order?
You can track your order at My Account > My Orders > View Details
Example: Nationwide courier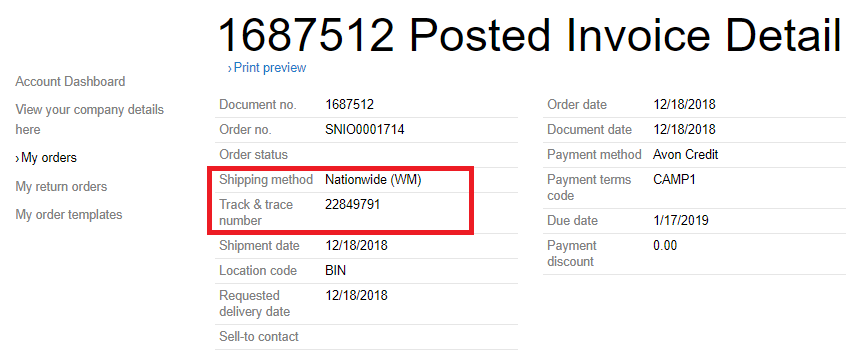 Example: Pos Malaysia courier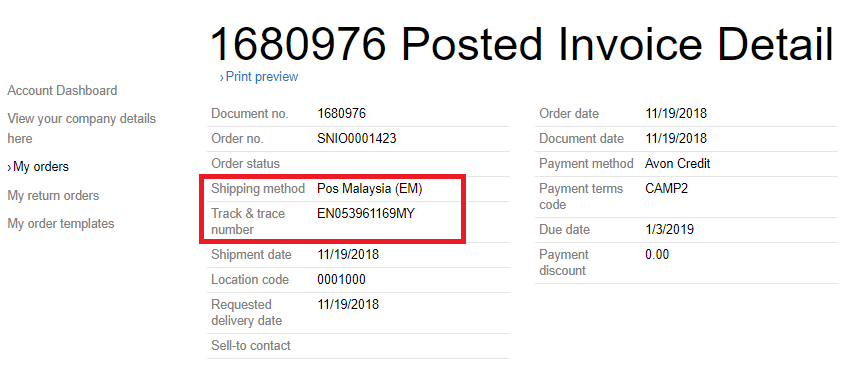 What courier service is Avon using?
For now until further notice, Avon is using Ninja Van for West Malaysia & Singapore and Pos Malaysia for East Malaysia.