Bad Weather Warning In Johor, Pahang, Terengganu & Kelantan
Wednesday, January 6, 2021
The Malaysian Meteorological Department (MetMalaysia) issued a bad weather warning with continuous heavy rain expected in Kelantan, Terengganu, Pahang and Johor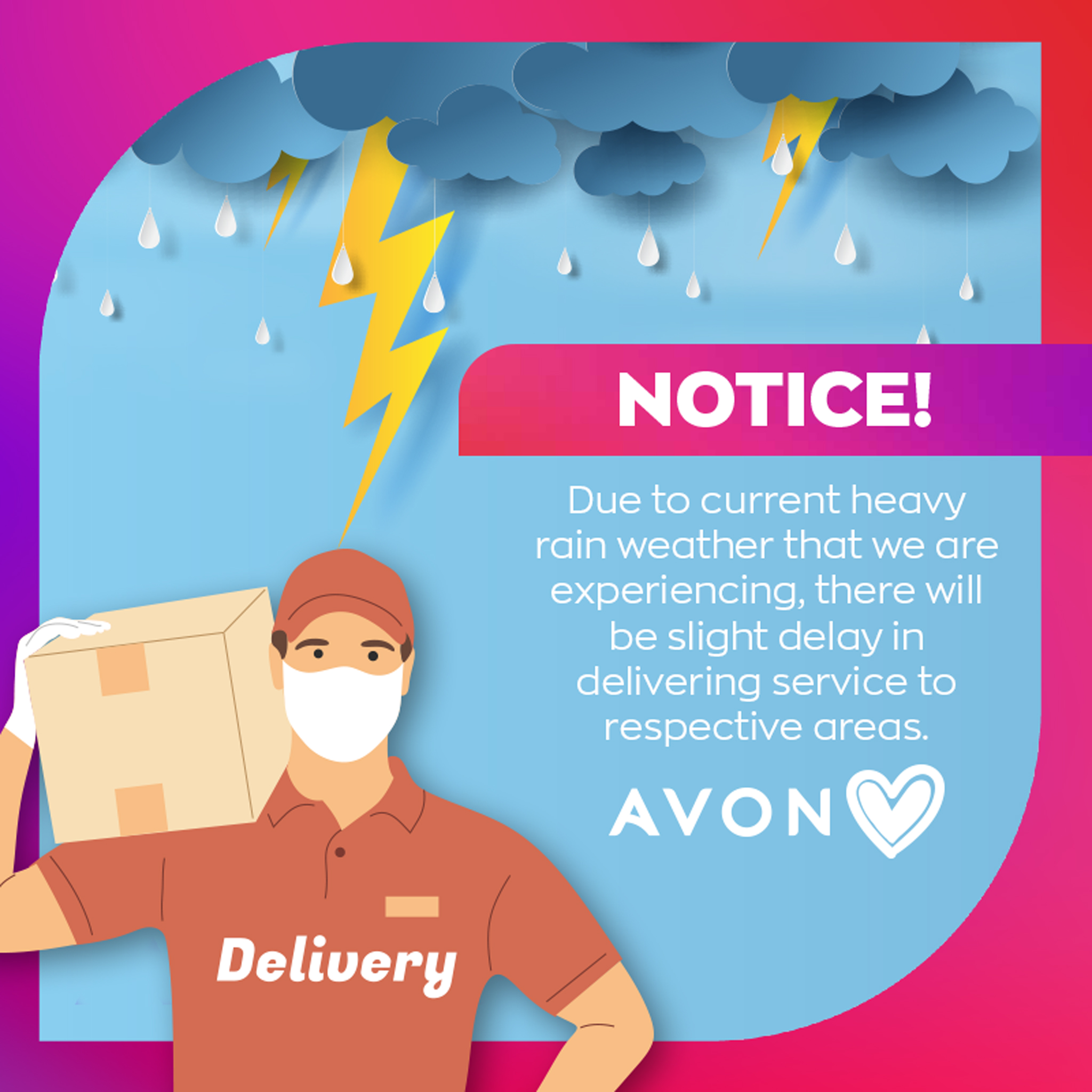 Dear Reps & Fans,
The Malaysian Meteorological Department (MetMalaysia) issued a bad weather warning with continuous heavy rain expected in Kelantan, Terengganu, Pahang and Johor
Continuous downpour since Saturday resulted in closure of several roads due to landslides and flooding.

Pahang
1. Southern Pahang, Eastern Pahang and Jerantut districts took the worst hit
2. Landslides at Jalan Raub, Bukit Fraser and flooding in Kuantan city had disrupted traffic
3. Rompin and Raub are equally affected
4. Water level emerged into Hub Maran
5. Maran affected parcels have sent to Regional Sorting Centre in Indera Mahkota (Kuantan)

The East Coast Expressway (LPT1) between Karak and Lanchang is closed due to flooding. Traffic flow in both directions between Gambang, Sri Jaya and Kuala Lumpur - Karak Highway (KLK) is impacted.

Reports indicate that Sungai Kuantan and Sungai Lipis have overflowed and strike towns in Sungai Lembing and Gambang.
State

District

Area

Postcode

Remarks

Pahang

Kuantan

Kampung Jeram

26100

Kampung Bugis

26100

Pasir Garam

26100

Chegal Lempong

26100

Coral Balok

26100

Pelindung Tasik

26100

Pelindung Pantai

26100

Seri Damai Perdana Enghong

26070

Pak Mht, Makmur,BKP

26060

Seri Ramai

26070

Kampung Fajar

25150

Bukit Kuin

26090

Kampung Sg Isap Damai

25150

Bukit Danau

26090

Panching

26010

Sg Batu

26010

Bukit Batu

26010

Kuala Kenau

25200

Sg Charu

25200

Kg Kolek

25200

Sg Rimau

25200

Bandar Sg Lembing

25200

Pekan

Jalan Pekan - Nanas

26680

jalan Pekan - Paloh Hinai

26600

Jalan Paloh Hinai - Muadzam

26650

Bentong

Bukit Fraser

49000

landslide

Sungai Klau

27630

Felda Kampung Sertik

28610

Gali Hilir

27600

Sg Chetang

27670

Penjuring

28700

Muadzam Shah

Taman Beserah

26100

Triang

Kampung Rumbia

26100

Temerloh

Kertau Chenor

28100

Mentakab Indah

28400

Batu Kapor

28400

Gajah Mati

28400

Chantin

28400

Gantok Dalam

28400

Jengka 23

28000

Kampung Teluk Ira

28000

Kampung Teluk Sentang

28000

Kampung Kerai

28000

Pulau Pasir Mandi

28000

Bandar Lanchang

28500

Taman Murni Kuala Kaung

28500

Mempateh

28500

Rantau Panjang

28500

Sementeh

28500

Paya Taram Kerdau

28010

Lipat Kajang

28010

Maran

Entire district

Lipis

Entire district

Jerantut

Entire district

Johor
1. Kota Tinggi, Kluang, Mersing districts took the worse hit
2. Jalan Johor Bahru - Kota Mersing (FT003) closed due to flooding
3. Jalan Kluang (Skudai), Jalan Batu 4 (Mersing) and Jalan Mengkibol (Rengam) roads heavily damaged
4. Weather warning issued to Segamat, Batu Pahat, Kluang, Mersing, Pontian, Kulai, Kota Tinggi, and Johor Bharu
5. Water level emerged into Hub Kota Tinggi
6. We ensure Hub running in order and all damaged parcels and assets are accounted for
State

District

Area

Postcode

Johor

Mersing

Kahang

86700

Kota Tinggi

Kota Mas

81900

Taman Hidayat

81900

Taman Aman

81900

Kota Kecil

81900

Bandar Kota Tinggi

81900

Taman Kuso

81900

Kampung Panti

81900

Kampung Kelantan

81900
Terengganu
1. Kemaman and Dungun heavy rainfall with floods
Kelantan
1. Flooding at Gua Musang district
2. Sungai Lebir River (Tualang) and Sungai Kelantan (Kuala Krai) are above flood warning levels
Below are the States and Stations that had to ceased landhaul effective 04/01/2021 until further notice:
Pahang
1. Kuala Lipis - Critical
2. Temerloh - Critical
3. Maran - Critical
4. Jerantut
5. Kuantan
6. Muadzam Shah
7. Triang
Johor
1. Kota Tinggi - Critical
2. Mersing
Terengganu
1. Paka
2. Chukai
3. Ajil
4. Kuala Terengganu
5. Jerteh
Kelantan
1. Kuala Krai
2. Gua Musang
3. Machang
4. Pasir Mas
5. Kota Bharu
6. Pasir Puteh
Severe weather has already impacted service. Although landhaul to our Regional Sort Centre at Machang (Kelantan) and Indera Mahkota (Kuantan) have reached their destinations, we received reports that water levels are still rising and rain has not stopped.
Affected districts may face delivery delays up to 2-3 days.
We will try our best to deliver your essentials as best we can.
Our thoughts and prayers are with everyone affected. Stay safe!