KOMITMEN AVON HARGAI FRONTLINERS UNTUK COVID-19
Monday, April 20, 2020
Sumbangan barangan Avon kepada 3 buah Hospital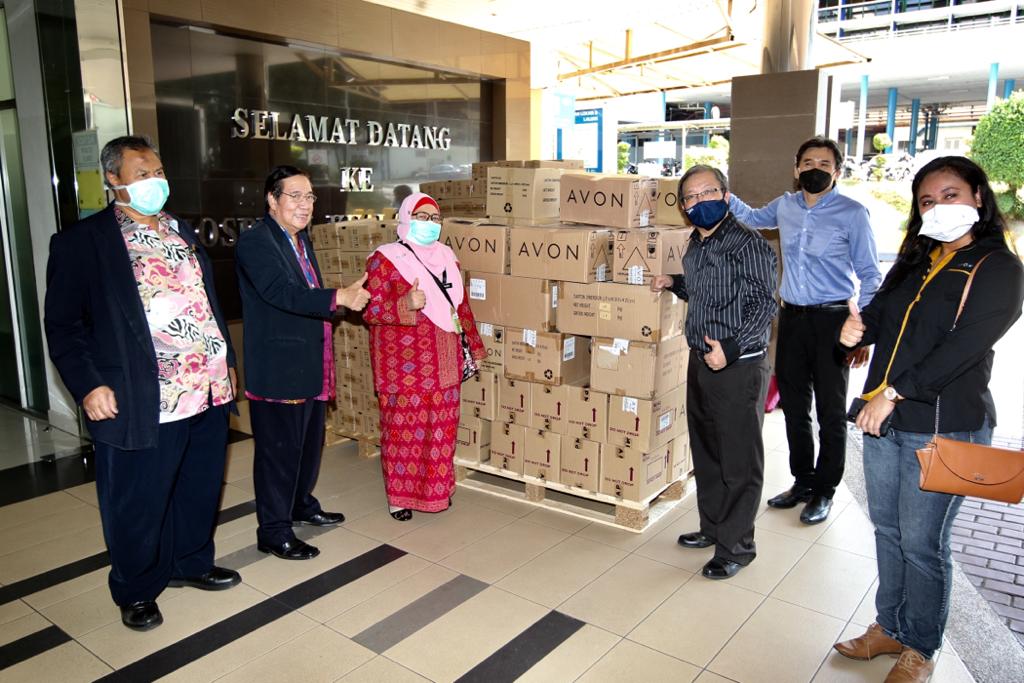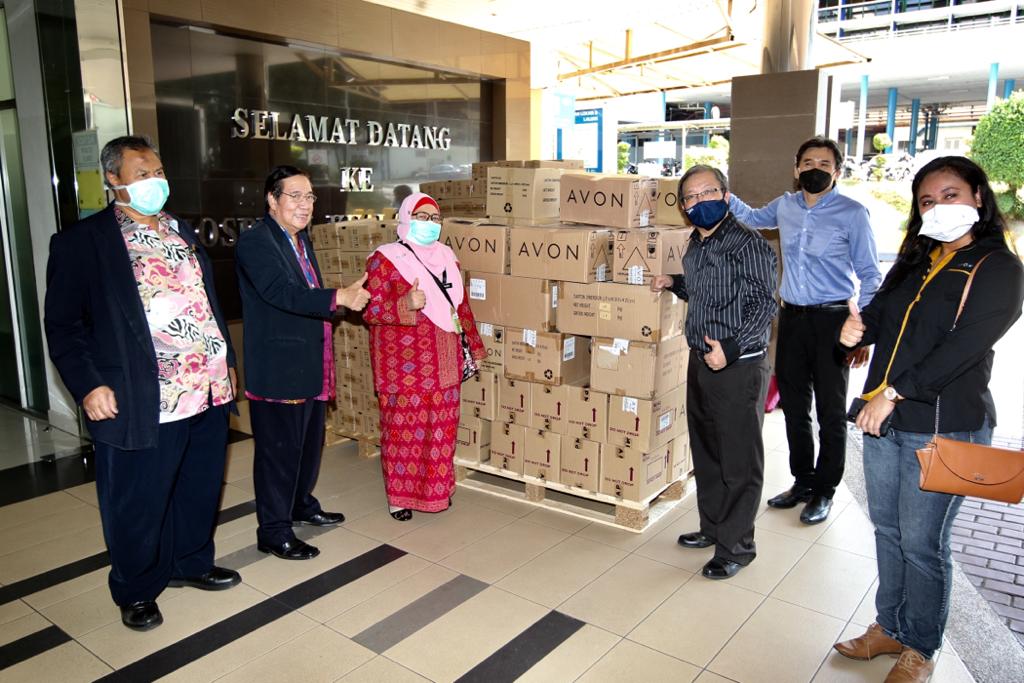 KOMITMEN AVON HARGAI FRONTLINERS UNTUK COVID-19 – Sumbangan barangan Avon kepada 3 buah Hospital
Avon, sebuah syarikat yang komited membantu rakyat Malaysia dalam menangani pandemik yang sedang melanda Malaysia dan seluruh dunia, Coronavirus: Covid-19.Berdasarkan peningkatan kes yang dilaporkan, pihak Avon percaya tanggungjawab pekerja barisan hadapan semakin berisiko terdedah kepada jangkitan dalam merawat pesakit yang positif Covid-19. Oleh yang demikian, sumbangan yang dihulurkan diharap dapat memberikan mereka semangat untuk terus berkhidmat dengan penuh dedikasi.
Avon menyumbangkan barangan seperti pakaian dalaman wanita, gel mandian anti bakteria dan shampo kepada pekerja barisan hadapan Hospital Kuala Lumpur, Hospital Putrajaya dan Hospital Sg Buloh. Barangan keperluan ini penting untuk digantikan setiap hari dan pakaian dalaman pula mungkin perlu dilupuskan apabila merawat pesakit Covid-19 bagi mengelakkan penularan kuman. Sumbangan ini membantu mereka mengurangkan beban kos dan lebih bersemangat serta komited menjalani rutin harian merawat pesakit Covid-19.
Avon merayu semua rakyat bersatu dan bekerjasama dengan kerajaan menghadapi situasi sukar ini dan berterima kasih kepada semua wakil jualan Avon, pelanggan dan kakitangan yang telah bersama Avon merealisasikan usaha tanggungjawab sosial ini.
#DudukRumah
AVON 'S COMMITMENT TO SUPPORT COVID-19 FRONTLINERS - PRODUCTS DONATION TO 3 HOSPITALS
Avon, a company committed to helping Malaysians tackle the pandemic that is plaguing Malaysia and around the world, Coronavirus, Covid-19.
It is our commitment to support the government to contain, mitigate and restrict the spreading of the virus. With the escalating number of cases particularly in recent weeks, hospitals' front-liners are at increasing risks as they carry out their duties for covid-19 patients. We are in this together, and with this support, we want to do our part for Malaysians and the country.
Avon is donating its products that include inner-ware (bra and panty), anti-bac shower gel and shampoo. The basic yet important necessity, could help them manage and ease their personal care needs, particularly when they are exposed to Covid-19 patients. The donation is distributed to Kuala Lumpur Hospital, Sg Buloh Hospital and Putrajaya Hospital
We appreciate front-liners' commitment and thank you to Avon representatives, customers and employees for all support and together with Avon materialized the corporate social responsibility effort.
#StayatHome #StaySafe